Testimonials
What Our Customers have to say!
Telephone - 1300 255 329
Laing and Simmons - Randwick
Sam is a friendly, helpful & down to earth person. He is extremely reliable with a great enthusiastic attitude. Definitely a locksmith you can trust & I highly recommend"
Rhiana Weller
Property Manager
Laing and Simmons Randwick
---
Tom Fordum - Bankstown
Owning a restaurant for many years I have had number of concerns about leaving the premises unattended for long periods during the early hours of the morning and day light hours. I have had a number of dealings with locksmiths, none of which seem to listen to my questions and give me the answers I want!
I do need a good locksmith on a reasonably regular basis because staff changes, new locks and keys and so on. I must admit before meeting young Sam (All Day Locksmiths) I am unsure if was just me, but it seemed that I always clashed or had difficulty finding a good and more importantly a reliable locksmith.
I have had the need to call Sam a few times now and he turns up at the appointed time and gets the job done as I want it, and he listens, which to me is very important. He asked me to put a testimonial together for him for his website. So here it is and yes! I would highly recommend Sam.
Tom Fordum
---
Google Reviews
'All Day Locksmiths are a 24hr mobile Locksmith company servicing the Sydney CBD & surrounding suburbs. We pride ourselves on prompt, reliable & quality service.'
Please take a few minutes and read what our customers have to say in Google Reviews..
---
Jason Pak - Maroubra
I locked myself out of my apartment on a sunday night. I spoke to Sam from all day locksmiths who gave me a very reasonable price over the phone which I was happy to go ahead with. He was literally at my door step in 15 minutes & opened my door in less than 2 minutes! He was very polite & saved his number in my phone in case i lock myself out again!
Jason Pak
---
Sharleen Brennan - Matraville
If it wasnt for Sam from all day locksmiths I think half of my belongings would have been stolen from an old room mate! I needed the locks on my front door changed within half an hour, Sam was there within 15 minutes of my phone call, and changed the lock within 4! Quoted me the best out of all the other locksmiths and very speedy! A very friendly guy too! Definitely reccommending him to everyone I know.
Sharleen Brennan
---
Luke Davies - Coogee
Had my house keys stolen and needed my locks changed, I called All Day Locksmiths who were very helpful on the phone. Sam came within 25minutes and changed all my locks over at a very reasonable price. Thanks Sam!
Luke Davies
---
Roopesh Thomas - Maroubra
Christmas Day! - 2017
I got a panicky call from friend who is stranded in a foreign country. He is robbed and left with no help. He communicate that he is looted and has lost the house key with it. As he will land in Sydney late evening, he requested me to find a locksmith to keep his house ready for him and his family to get in when he lands. I had so much difficulty to find a locksmiths and the people I found charges hell lot of money being a Christmas Day.
When I contacted Sam, he sounded very polite and helpful, He was couple of minutes earlier than he promised and he was very optimistic and down to earth person. He professional checked and verified identity. He not only helped me but also was very polite and helpful to the neighbors.
He is the best locksmith I have seen and will definitely recommend.
Best wishes
Roopesh Thomas
---
Our business has an established local clientele including all types of merchants and private customers. We deal with Real Estate Agents, Strata Managers, Schools and Disability and Aged Care facilities to mention a few.
Call All Day Locksmiths 1300 255 329 today for a free survey or quote
Locking Systems Available
• COMMERCIAL LOCKING: Get the right security solution for your business or commercial space
• DIGITAL LOCKING: A digital lock is any kind of lock that is operated without a key
• MASTER KEY LOCKING: This is a group of locks that are designed to be opened by a specific individual key or keys
• PEDESTAL LOCKING: This type of locking system is suitable for all types of wooden office furniture
• SAFES: Need a Safe? We can help supply and install; the demand for good quality Safes is growing
• SNAPPED OR BROKEN KEYS: We can normally be at your door with in 30 minutes!
• EMERGENCY SERVICE: Need a locksmith FAST? Call NOW! - 1300 255 329
• DDA COMPLIANT HARDWARE: Disability and Aged Care Locksmith Services
We use only the best quality products from reputable suppliers:-
• PHONE 1300 255 329 •
Expertise, Quality Products and Competitive Rates
All Day Locksmiths Sydney
A Division of Lock Man Sam Pty Ltd
ABN 65 164822670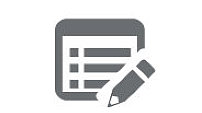 CONTACT US

PH: 1300 255 329
Like Us On Facebook