Snapped Keys or Jammed Locks
Broken Keys and Keys Snapped in the Lock can be Fixed
Telephone - 1300 255 329
Snapped - Broken Jammed Locks or Keys
When and if you break a key in a lock in the firstly instance, do not be too concerned or panic!
You can often open your lock without damage. When a key is broken in the lock you may be able to use the part of the key that is left to open the door. It is recommended you attempt the following before you call the locksmith.
If the key is broken and part of the broken key can be seen protruding from the lock, try to pull it out using your fingers, tweezers if you have them and needle nose pliers would be helpful. If you can remove the broken section, you can then use your spare key.
If that fails, or the key has snapped well into the lock you can still attempt to open the door by using the other part of the key. You enter the other half of the snapped key into the lock, then you need to apply pressure until the two pieces of key touch and the gap of the broken section match. Try to gradually and gently turn the key in the lock with the pressures applied to open the door.
If you managed to open the door we need to try to remove the broken section of the snapped key you can attempt this by using a strong magnet to draw the broken piece of key out far enough to allow you to grasp it either with your fingers, tweezers or pliers. Your goal is not to damage the lock in the process.
Keep in mind that using the plier's method one needs to be pulling or pressure on the door knob using you other hand either by pulling or pressing this relieves some of the pressure to the locking mechanism when you are trying to turn the broken or snapped key in the lock.
If you have managed to gain entry do not forget to take your spare key to a locksmiths and have it duplicated.
Should you not have a spare key but have managed obtain both side of the snapped or broken key you can take both pieces to the locksmith and most key cutters will be able to make a new key or keys, unless of course they are too badly damaged.
In the case where you are unable to gain entry or the key or keys cannot be recut, call us at All Day Locksmiths and we will call out and re-key or install a new lock and keys. When using our service we would supply you with two new keys.
You might decide to change the lock anyway
A Master key system We can offer you some alternative lock types you might consider a Master key system Where a one key opens all locks.
Access Control System This is a very effective way to control who enters your premises.
A Digital Locking System A Digital Lock, in very simple terms a digital lock is any kind of lock that is operated without a key or keys. With these alternative locking systems you wold never have to be concern again about broken, snapped or lost keys!
Call All Day Locksmiths 1300 255 329 today for a free survey or quote
Locking Systems Available
• COMMERCIAL LOCKING: Get the right security solution for your business or commercial space
• DIGITAL LOCKING: A digital lock is any kind of lock that is operated without a key
• MASTER KEY LOCKING: This is a group of locks that are designed to be opened by a specific individual key or keys
• PEDESTAL LOCKING: This type of locking system is suitable for all types of wooden office furniture
• SAFES: Need a Safe? We can help supply and install; the demand for good quality Safes is growing
• SNAPPED OR BROKEN KEYS: We can normally be at your door with in 30 minutes!
• EMERGENCY SERVICE: Need a locksmith FAST? Call NOW! - 1300 255 329
• DDA COMPLIANT HARDWARE: Disability and Aged Care Locksmith Services
• PHONE 1300 255 329 •
Expertise, Quality Products and Competitive Rates
All Day Locksmiths Sydney
A Division of Lock Man Sam Pty Ltd
ABN 65 164822670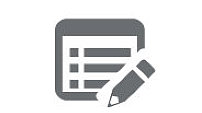 CONTACT US

PH: 1300 255 329
Like Us On Facebook