Security Services
Locksmith and Security Services
Telephone - 1300 255 329
All Day Locksmiths do specialise in the field of locking security. Safety in the home where your family and children reside must be secure. As is you place of business, unfortunately in the wold we live in today, some people consider what you have worked very hard for could be there's for the taking.
All Day Locksmiths consider you and your family's safety and business security is of the utmost importance. Any involvement we have in assisting you with any or all you're locking up needs is taken very seriously. We believe it is part of our job to carefully survey and analyse, then recommend, supply and install the appropriate locking and keying products and further put procedures in place to protect your loved ones, property and possessions.
All Day Locksmiths has Your Security Covered
Correct security measures put in place in your home or business assist in the defences of the premises day and night. The right security measures prevent, deter and protect your property and belongings from danger and theft.
All aspects of the All Day Locksmith business procedures are specifically designed to assist you put in place the proper protective locking measures, allowing you to feel comfortable, confident and safe.
All Day Locksmith provide residential and business customers with the very best security products and services from the best suppliers is Sydney. We are able to supply everything from a small padlock right through to total locking security solutions for the home or business.
Just about any locking system or systems can be organised, supplied and installed. From the very simple key and locks to sophisticated access solutions covering all and every aspect of protection, control and can all can be perfectly designed to suit your requirements. We cater for tailored master key system through to electronic and mechanical access control systems.
Call All Day Locksmiths 1300 255 329 today for a free survey or quote
Locking Systems Available
• COMMERCIAL LOCKING: Get the right security solution for your business or commercial space
• DIGITAL LOCKING: A digital lock is any kind of lock that is operated without a key
• MASTER KEY LOCKING: This is a group of locks that are designed to be opened by a specific individual key or keys
• PEDESTAL LOCKING: This type of locking system is suitable for all types of wooden office furniture
• SAFES: Need a Safe? We can help supply and install; the demand for good quality Safes is growing
• SNAPPED OR BROKEN KEYS: We can normally be at your door with in 30 minutes!
• EMERGENCY SERVICE: Need a locksmith FAST? Call NOW! - 1300 255 329
• DDA COMPLIANT HARDWARE: Disability and Aged Care Locksmith Services
We use only the best quality products from reputable suppliers:-
• PHONE 1300 255 329 •
Expertise, Quality Products and Competitive Rates
All Day Locksmiths Sydney
A Division of Lock Man Sam Pty Ltd
ABN 65 164822670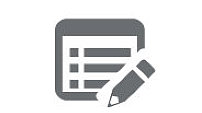 CONTACT US

PH: 1300 255 329
Like Us On Facebook