Padlocks
PADLOCKS FOR ALL SITUATIONS
Telephone - 1300 255 329
All Day Locksmiths stock a wide range of all different size and strength padlocks on board our mobile workshops.
YES!
we provide the best advice on what type of padlock is best suited to the application.
Padlocks can also be made KEYED ALIKE meaning multiple padlocks on the ONE KEY. - There are Rekeyable Padlocks available which can also be keyed alike to match an existing key or keys.
Padlocks can be installed on gates, garages, storage cages, toolboxes, chains, padbolts, hasp & staples, suitcases, lockers and much more.
It is important to note - Thieves can use bolt cutters to break into cheap padlocks easily, so using a secure padlock is crucial.
A good quality padlock can prevent a burglary from occurring. It is important to use the appropriate grade padlock for your security.
Padlocks of today are nothing like the common brass padlock that we all know. To be total secure and safeguarding ones property, we need to know which type and style of padlock is suited to the job.
The choice of padlocks is vast, in fact there are tons of different types of padlocks available, made of a variety of different materials. Padlocks are usually brass, chrome plated hardened steel, zinc, aluminium, and alloy steel to mention a few.
Here is a small sample of some padlocks that are available
• Closed Shackle Padlocks • Aluminium Padlocks • Round Shackle Padlocks
• Brass Padlocks • Smart Padlocks • Diskus Padlocks
• Combination Padlocks • Marine Grade Padlocks • Straight Shackle Padlocks
• Rekeyable Padlocks • Long Shackle Padlocks • High Security & Steel Padlocks
• Keyed Alike Padlocks • Laminated Padlocks • Locker Padlocks
• Padlock Protectors • Titalium Padlocks • Weather Resistant Padlocks
All Day Locksmiths have available padlocks in stock to suit all applications. Keeping in mind making the WRONG CHOICE in a padlock can place property and goods into precarious situations.
When one is concerned about the safety of the Home, Property, Gates, Garage, Office, Shop, Business or Products it is not wrong to want to guarantee their saftey.
CHAIN - CHAINS
All Day Locksmiths also supply & install Hardened Steel Chain in an arrangement of different size thicknesses and lengths.
When using a High Security Padlock or Padlocks that requires the use of chain – There is no point in using this type of padlock without using the correct protective power type and style of chain.
Recommended - The square link chain supply by the All Day Locksmiths team is Corrosion Protected, Hardened Steel and also includes a Black Webbed Sleeve for protection.
It is important to take the time to search for the right Padlock and types of Hardened Steel Chain that are required for the job. However it can be very time consuming and sometimes a costly exercise.
Our team can help and will make the process a simple one, we can normally be at the customer's door in 30 minutes. Our locksmiths are professionals. We know and understand the importance of locking up and carry a selection of locks and chain in out mobile vans to suit just about every situation.
The advice we offer will be invaluable, not to mention getting the work completed quickly and efficiently, saving time and All Day Locksmiths warrant and guarantee the all the padlocks and chain we provide, ensuring the utmost protection.
Call All Day Locksmiths today 1300 255 329
Locking Systems Available
• COMMERCIAL LOCKING: Get the right security solution for your business or commercial space
• DIGITAL LOCKING: A digital lock is any kind of lock that is operated without a key
• MASTER KEY LOCKING: This is a group of locks that are designed to be opened by a specific individual key or keys
• PEDESTAL LOCKING: This type of locking system is suitable for all types of wooden office furniture
• SAFES: Need a Safe? We can help supply and install; the demand for good quality Safes is growing
• SNAPPED OR BROKEN KEYS: We can normally be at your door with in 30 minutes!
• EMERGENCY SERVICE: Need a locksmith FAST? Call NOW! -1300 255 329
• DDA COMPLIANT HARDWARE: Disability and Aged Care Locksmith Services
Call All Day Locksmiths 1300 255 329 today for a free survey or quote
82992114 © creativecommonsstockphotos | Banner Photo from Dreamstime.com
We use only the best quality products from reputable suppliers:-
• PHONE 1300 255 329 •
Expertise, Quality Products and Competitive Rates
All Day Locksmiths Sydney
A Division of Lock Man Sam Pty Ltd
ABN 65 164822670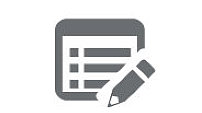 CONTACT US

PH: 1300 255 329
Like Us On Facebook