Master Key and Restricted Key Systems
Residential, Commercial and Industrial
Telephone - 1300 255 329
Master Key and Restricted Key Systems
All Day Locksmiths supply restricted key systems for residential, commercial and industrial customers. Restricted keying is an affordable way to improve your security and restrict access to your residential home, office, apartment or business.
A Master Key System comprises of a hierarchy of keys and a number of cylinders / locks that allow different groups or individual key holders to gain access to all or specifically designated areas of a building or buildings.
Put simply, a master keyed lock is a lock that is designed to be opened by a specific individual key or keys, and can also be opened by using a master key.
Our systems are expertly designed and maintained for maximum integrity and to provide for future expansion.
Our Restricted Key systems are designed to give the system owner the highest level of protection against unauthorised access and key duplication. The systems we sell use patents and design registrations to stop unlawful production of the key blanks and ensure strict authorisation procedures in the cutting of these keys.
Locking Systems Available
• COMMERCIAL LOCKING: Get the right security solution for your business or commercial space
• DIGITAL LOCKING: A digital lock is any kind of lock that is operated without a key
• MASTER KEY LOCKING: This is a group of locks that are designed to be opened by a specific individual key or keys
• PEDESTAL LOCKING: This type of locking system is suitable for all types of wooden office furniture
• SAFES: Need a Safe? We can help supply and install; the demand for good quality Safes is growing
• SNAPPED OR BROKEN KEYS: We can normally be at your door with in 30 minutes!
• EMERGENCY SERVICE: Need a locksmith FAST? Call NOW! - 1300 255 329
• DDA COMPLIANT HARDWARE: Disability and Aged Care Locksmith Services
Call All Day Locksmiths 1300 255 329 today for a free survey or quote
We use only the best quality products from reputable suppliers:-
• PHONE 0413 006 707 •
Expertise, Quality Products and Competitive Rates
All Day Locksmiths Sydney
A Division of Lock Man Sam Pty Ltd
ABN 65 164822670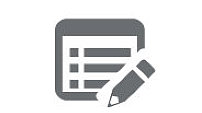 CONTACT US

PH: 0413 006 707
Like Us On Facebook