Lock Out Services
NEED A LOCKSMITH?
Telephone - 1300 255 329
All Day Locksmiths are available 24 hours a day 7 days a week and we can provide you with all your lock and security needs.
LOCKED OUT?
NOT ANY MORE! Call 1300 255 329
We will be there! FAST!
Locked out of home?
In most cases there is no need to damage your lock to gain entry to your home. You might be locked out for a few different reasons:
Keys left on the kitchen bench or somewhere locked inside the house?
Key broken and still in the lock? - Snapped keys
Just can't find or lost your keys?
Stolen keys?
All Day Locksmiths in Sydney use only the best professional equipment to solve your problem quickly and best of all, without costly damage.
With stolen keys
We are able to replace all your keys however, it could be best to re key or change all your locks to cover any security risk.
All Day Locksmiths are Sydney based mobile locksmith service available to complete all tasks. We specialise in high-quality Commercial and Residential locksmith requirements and operate 7 days a week, 24 hours a day and can be available in most cases on a call out on demand basis for all or any emergency or miscellaneous requirement.
We guarantee you fast and professional service
Our customers are important we treat everyone with the utmost care and respect. We provide the quickest and the very best solutions for all domestic or commercial security needs.
All Day Locksmiths provide expert locksmith services covering the metropolitan area of Sydney and we are committed and will provide our customers with only the best service at competitive rates.
All Day Locksmiths are able to supply, install and fit both domestic and commercial locking devices including any requirement for fire and standard doors, safes and restricted key systems. All Day locksmiths utilise the latest, most reliable products from only the best suppliers and we are fully equipped with the latest state of the art lock smithing technology.
We will deliver superior workmanship and ensure our customers are satisfied on the day and continue to be well into the future.
All Day locksmiths provides a reliable and fast 24 hour locksmith service throughout Sydney. In just about all cases we are able to deliver immediate response time of 30 minutes.
A Master key system You might decide to change the lock anyway, we can offer you some alternative lock types you might consider a master key system - Where a one key opens all locks.
Access Control System This is a very effective way to control who enters your premises.
A Digital Locking System A Digital Lock, in very simple terms a digital lock is any kind of lock that is operated without a key or keys. With these alternative locking systems you wold never have to be concern again about broken, snapped or lost keys!
One way or the other, we will get to you!
We pride ourselves on fast response times, affordable security solutions and personalised service.
Phone 1300 255 329 if you are locked OUT of your home
Locking Systems Available
• COMMERCIAL LOCKING: Get the right security solution for your business or commercial space
• DIGITAL LOCKING: A digital lock is any kind of lock that is operated without a key
• MASTER KEY LOCKING: This is a group of locks that are designed to be opened by a specific individual key or keys
• PEDESTAL LOCKING: This type of locking system is suitable for all types of wooden office furniture
• SAFES: Need a Safe? We can help supply and install; the demand for good quality Safes is growing
• SNAPPED OR BROKEN KEYS: We can normally be at your door with in 30 minutes!
• EMERGENCY SERVICE: Need a locksmith FAST? Call NOW! - 1300 255 329
• DDA COMPLIANT HARDWARE: Disability and Aged Care Locksmith Services
We use only the best quality products from reputable suppliers:-
• PHONE 1300 255 329 •
Expertise, Quality Products and Competitive Rates
All Day Locksmiths Sydney
A Division of Lock Man Sam Pty Ltd
ABN 65 164822670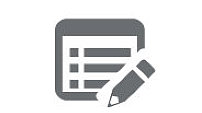 CONTACT US

PH: 1300 255 329
Like Us On Facebook