Letterbox and Locker Key Lock Systems
Residential, Strata, Commercial, Industrial and Social
Telephone - 1300 255 329
Lost, Replacement, New Letterbox and Locker Keys and Locks?
Letterbox - Locker Keys and Locking Systems
All Day Locksmiths supply Letterbox and Locker Keys and Lock Systems for Residential, Strata, Commercial, Industrial and Social Customers. Letterbox Keys and Locking Systems is an affordable way to improve your security and restrict access to your residential home, office, apartment or business letterboxes.
Mail Theft
A lot of mail theft has been occurring recently and thieves have been targeting Sydney so be aware!
Criminals have been manipulating locks and getting their hands on master keys for the standard letterbox locks.
All Day Locksmiths is able to upgrade your letterbox or letterboxes to a highly secure cam lock which are non-master keyed, meaning the only keys which can possibly work are the new ones we provide you with. These keys are double-sided cut & have no stamping on the front, meaning no one can copy them from code.
The cam locks we supply and install are a lot more pick resistant & secure than the basic letterbox locks. We can also install tubular cam locks which are highly secure & combination letterbox locks which come in handy for Airbnb situations.
It is also possible to match your house key to the letterbox lock to make things convenient for you. Ask us for advice if you would like your letterbox lock upgraded today!
Securing your Letterbox
Securing your Letterbox from thieves or unwanted hands is Super Important!
Everyone that has a letterbox open to the street needs to protect what is placed into the box. Apartment owners or tenants are issued with keys to the mailbox, The question to ask is does anyone else have a key? Previous owners or tenants?
All Day Locksmiths supply Residential, Strata, Commercial Mail Box Keys and locks for all types of lockers - Gym - Train Stations - Swimming Pools, Units, Apartments, Duplex, Homes, Office Complexes, Buildings, Personal suites, Resort Complexes, Factory Units, Industrial Complexes, Post Offices, Shopping Centres and more.
Letterbox and Mailbox Locksmiths Services:
Rekeying Mailbox locks - Install Brand New Cam Locks - Box Lock Repairs - Broken Keys – Snapped Keys - Digital Letterbox Locks and Keys - Post Box Keys - Digital Cam Locks – Digital Coded Mailbox Locks - Mailbox Master Keys - New Keys Cut - Free Standing Pillar Box Locks - Flap Lock Mailbox Locks - Pillar Letterbox Locks - Replacement Letterbox Locks and Keys - Open Mail Box Locks - Apartment Mailbox Locks and Keys - Round Letter Box Locks - Private Mailboxes Locks - Australia Post Letterbox keys - Square Mailbox Lock and Keys - Locks for Mailbox Rentals – and More
Offering TOP QUALITY LOCKSMITHING SERVICES AND PRODUCTS We are a family owned and operated business servicing Sydney. Our focuses are on the provision of providing locksmithing services and security solutions for commercial, residential and strata situations.
Call All Day Locksmiths 1300 255 329 today for a free survey or quote
Locking Systems Available
• COMMERCIAL LOCKING: Get the right security solution for your business or commercial space
• DIGITAL LOCKING: A digital lock is any kind of lock that is operated without a key
• MASTER KEY LOCKING: This is a group of locks that are designed to be opened by a specific individual key or keys
• PEDESTAL LOCKING: This type of locking system is suitable for all types of wooden office furniture
• SAFES: Need a Safe? We can help supply and install; the demand for good quality Safes is growing
• SNAPPED OR BROKEN KEYS: We can normally be at your door with in 30 minutes!
• EMERGENCY SERVICE: Need a locksmith FAST? Call NOW! - 1300 255 329
• DDA COMPLIANT HARDWARE: Disability and Aged Care Locksmith Services
We use only the best quality products from reputable suppliers:-
• PHONE 1300 255 329 •
Expertise, Quality Products and Competitive Rates
All Day Locksmiths Sydney
A Division of Lock Man Sam Pty Ltd
ABN 65 164822670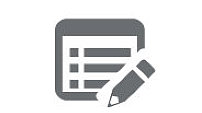 CONTACT US

PH: 1300 255 329
Like Us On Facebook