Kingsford Locksmith
Locksmiths Kingsford - All Day Locksmiths
Telephone - 1300 255 329
We offer EMERGENCY 24 hour 7 days a week call outs and LOCKED OUT service
The Best Competitive Locksmithing Rates in Kingsford
Offering quality Locksmithing Services, Products, are family owned and operated business servicing Sydney. Our focuses are on the provision of providing locksmithing services and security solutions for residential, commercial and strata in Kingsford.
All Day Locksmiths Kingsford pride ourselves on being able to provide a Prompt, Reliable and very Trustworthy service to the Kingsford businesses and residents. We have been and always will be the first choice to many locals.
All Day Locksmiths Kingsford are available where needed, "our time is set to get to you in around 30 minutes." We do specialise in emergency lock outs and are able to offer an express 24 hour service.
When and if you are ever locked out of your place of businesses, apartment or home, lost or had your keys stolen please call, 1300 255 329 our professional team of locksmiths are super confident, that we can gain access for you and get you in quickly. We go out of our way to beat all our competitors pricing and we will complete the job on time. LEARN MORE
Please DO NOT struggle with jammed locks or keys that will not work or latches that just will not open! JAMMED KEYS
All Day Locksmiths Kingsford Professionals - 1300 255 329
We are able to resolve all your locking issues, including repairing or rekeying your existing locks or replacing & installing new ones. The advice we give you will be the best on all locking solutions and on making your locks & doors secured in the safest way possible.
We are ready to assist day or night for all locksmithing needs. Regardless to whether you have locked yourself in or out of your home or business, lose your keys, or need help to secure premises after a BURGLARY
Other Services
Locksmithing, locksmith services includes the installation of deadlocks, deadlatches, deadbolts, knobsets, leversets, digital locks, safes, cupboard locks, floor bolts, sliding door locks, glass door locks, handles, door furniture, broken garage locks, and window locks. We are able to supply and install restricted master key systems, all types of security locks and lock accessories for all types of businesses including strata and residential clients.
Locksmiths Kingsford can handle any type of residential and commercial lock and key work, we can duplicate keys and assist you when original keys are lost or stolen.
DO NOT be inconvenienced or go through stress when you are unable to access your home or office because of a key or locking issue.
All of Locksmiths Kingsford work is backed by our warranties and we only settle for our customer's complete satisfaction.
Our business has an established local clientele including all types of merchants and private customers. We deal with Real Estate Agents, Strata managers and Schools to mention a few.
For Prompt Professional Service and Reliability Please call 1300 255 329
Locking Systems Available
• COMMERCIAL LOCKING: Get the right security solution for your business or commercial space
• DIGITAL LOCKING: A digital lock is any kind of lock that is operated without a key
• MASTER KEY LOCKING: This is a group of locks that are designed to be opened by a specific individual key or keys
• PEDESTAL LOCKING: This type of locking system is suitable for all types of wooden office furniture
• SAFES: Need a Safe? We can help supply and install; the demand for good quality Safes is growing
• SNAPPED OR BROKEN KEYS: We can normally be at your door with in 30 minutes!
• EMERGENCY SERVICE: Need a locksmith FAST? Call NOW! - 1300 255 329
• DDA COMPLIANT HARDWARE: Disability and Aged Care Locksmith Services
We use only the best quality products from reputable suppliers:-
• PHONE 1300 255 329 •
Expertise, Quality Products and Competitive Rates
All Day Locksmiths Sydney
A Division of Lock Man Sam Pty Ltd
ABN 65 164822670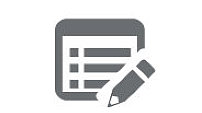 CONTACT US

PH: 1300 255 329
Like Us On Facebook