Keyed Alike Locking System
Residential Units and Commercial
Telephone - 1300 255 329
Keyed Alike Locks
All Day Locksmiths supply Keyed Alike Locking Systems. Keying alike, sometime known as "Special Keying" means that locks that are in a set or 'suite' have the same key code. That is any key fits any lock.
A good example is one where a business or home owner request to have the one key to access an office and other office doors or a households screen door, main door lockset, deadlocks and all other door locks in the house. That can include padlocks to sheds, side gates, tool boxes and so on. The Keyed Alike system can also be set up for all window locks so they can be operated with a single key irrespective of the style of window.
A very common use for Keyed Alike systems is on building sites where there are numerus locks that need to be attended on a regular basis by many numbers of people.
The Keyed Alike system becomes very convenient when large numbers of locks are to be operated by the same group of people or persons.
Other keying systems should be considered should security be important.
Locking Systems Available
• COMMERCIAL LOCKING: Get the right security solution for your business or commercial space
• DIGITAL LOCKING: A digital lock is any kind of lock that is operated without a key
• MASTER KEY LOCKING: This is a group of locks that are designed to be opened by a specific individual key or keys
• PEDESTAL LOCKING: This type of locking system is suitable for all types of wooden office furniture
• SAFES: Need a Safe? We can help supply and install; the demand for good quality Safes is growing
• SNAPPED OR BROKEN KEYS: We can normally be at your door with in 30 minutes!
• EMERGENCY SERVICE: Need a locksmith FAST? Call NOW! - 1300 255 329
• DDA COMPLIANT HARDWARE: Disability and Aged Care Locksmith Services
Call All Day Locksmiths 1300 255 329 today for a free survey or quote
We use only the best quality products from reputable suppliers:-
• PHONE 1300 255 329 •
Expertise, Quality Products and Competitive Rates
All Day Locksmiths Sydney
A Division of Lock Man Sam Pty Ltd
ABN 65 164822670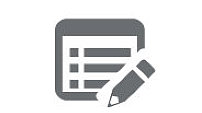 CONTACT US

PH: 1300 255 329
Like Us On Facebook