Key Cabinets - Key Boxes - Key Safes
Securing Keys and Cards
Telephone - 1300 255 329
Key Cabinets - Key Boxes - Key Safes
Key Cabinet Systems are ideal for the secure storage of keys, cards, devices, instruments and range from simple secured storage options to enterprise-level control keys, cards, costly or sensitive devices, providing not only a secure storage of large or small quantities of keys but putting in place a intuitive and powerful way to manage, track these assets in the home or office.
Home & Office Key Storage and Safety
If one is a little forgetful at home with keys, it might be time to install a KEY CABINET - SAFE
It is a great idea to install a key safe to the house, that way no one can ever be LOCKED OUT If there are dozens or even hundreds of keys floating around in the home or office, storing all the keys in a secured key cabinet with tags and numbers are a great way to keep track of the keys and what they open or work.
Control Multiple Keys or Cards
A properly installed Key Control Cabinet can track every key, key's and card status exactly so that all keys and cards can be managed intelligently. It is the very best way to solve just about any key management issues, thus reducing the risk and management costs, plus improve work efficiency.
Uses for Key Cabinets
Key Cabinets are always used in Offices, Hotels, Schools, Universities, Gyms, Car Yards, Vehicle Parking Stations, Public Swimming Pools, Private Homes, Railway Stations, Post Offices, anywhere that numbers of keys or cards are held.
Management Lock and Unlock Key Cabinets
There are a numerous locking system types that can be put in place in the securing, locking and unlocking Key Cabinets: Keys - Master Keys - Fingerprint - Card - Button Pin Passcodes. Any of these can be installed allowing access to the selected parties so they can manage keys or cards in a supervised and authorized way.
MOST POPULAR - Digital & Combination Key Safes
Key Cabinets with an electronic or digital lock sometimes known as "access key safes" gives the house hold or business flexibility with the safe combination code. This code, one set up can be changed at any time, some customers of key cabinets habitually change their combinations on a regularly for security purposes. Read more about DIGITAL LOCKS
Key Cabinets are made from sturdy metal construction and are rubber coated combined with an interlocking faceplate design provides high quality security and a safe place to store keys and cards
Schools - Swimming Pools - Gyms
Key Cabinets - Boxes allow school children to safely access keys without having to carry them all day. Swimming Pool Lockers and Gym Key Safety
Locking Systems Available
• COMMERCIAL LOCKING: Get the right security solution for your business or commercial space
• DIGITAL LOCKING: A digital lock is any kind of lock that is operated without a key
• MASTER KEY LOCKING: This is a group of locks that are designed to be opened by a specific individual key or keys
• PEDESTAL LOCKING: This type of locking system is suitable for all types of wooden office furniture
• SAFES: Need a Safe? We can help supply and install; the demand for good quality Safes is growing
• SNAPPED OR BROKEN KEYS: We can normally be at your door with in 30 minutes!
• EMERGENCY SERVICE: Need a locksmith FAST? Call NOW! - 1300 255 329
• DDA COMPLIANT HARDWARE: Disability and Aged Care Locksmith Services
Call All Day Locksmiths 1300 255 329 today for a free survey or quote
We use only the best quality products from reputable suppliers:-
• PHONE 1300 255 329 •
Expertise, Quality Products and Competitive Rates
All Day Locksmiths Sydney
A Division of Lock Man Sam Pty Ltd
ABN 65 164822670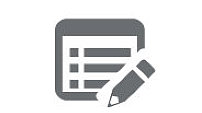 CONTACT US

PH: 1300 255 329
Like Us On Facebook