Frequently Asked Questions
All your locksmithing questions answered
What do All Day Locksmiths locksmith do?
All Day Locksmiths install, service, repair, replace and gain entry to locks. As well as keys, safes and door hardware. Our Locksmiths are extremely skilled and are highly qualified and are able to gain entry to any domestic or commercial locking device in the quickest time possible.
Do you offer an EMERGENCY service?
At All Day Locksmiths we believe there should be no safer place than your home, place of business or any premises that are owned or occupied by you. Your family and staff need to feel and be safe at all times.
An emergence to some people can be as simple as locking keys in the home, shop or business premises, to others an emergency could be a break-in that has left doors or windows smashed. Maybe an accident with keys has happened. Jammed locks and broken keys can cause people to be come very concerned. Natural disaster, like, storms, flooding or fire may have happened.
Regardless to the circumstances whether it is an emergency or not! All Day Locksmiths is able to offer you FAST reliable and affordable 24 hour emergency security assessments and general locksmith services for your premises.
Can All Day Locksmiths break into any lock?
All Day Locksmiths are able to gain entry into pretty much any domestic, commercial or residential lock. Even though we cannot always pick open your door (which can happen sometimes) there is always another way. Even if that means drilling the cylinder. Either way we can replace what we have damaged so it is as good as new with minimal damage and cost.
Can anyone become a locksmith or do you have to complete an apprenticeship?
All professional locksmiths have to complete a 4 year apprenticeship Certificate III in Locksmithing. You are also required to pass a police check and have a security license.
How fast can All Day Locksmiths get me into my home if I am locked out?
The best way to answer this question; it is a little hard to say beacuse it depends on a number of things, but we can get you in (in most cases) usually in less than 15 minutes. But that can vary, it can take anywhere between 2 minutes and 60 minutes depending on what type of lock you have and if it is on a security or restricted key, if it's old or new. It really depends, either way All Day Locksmiths will get you in one way or another.
Why should I trust all day locksmiths?
All Day Locksmiths are highly qualified locksmiths who are professional and respectful to all customers, our staff have had police checks and hold security licenses.
I have lost my keys, do I have to replace all my locks?
In most cases No! All Day Locksmiths can assist you with lost keys by either rekeying (changing the pins inside the cylinder) or replacing the cylinders, there's no need to replace the whole lock if you lose your keys.
If I am locked out of my home, how will you know I actually live there? Do you ask for ID?
Yes, we always ask for ID to make sure that you live there. If your drivers license does not have that address on it, we will usually ask for an electricity bill etc with your name on it, then make sure it matches with the name on your drivers license.
If I ask how much to open my door when I'm locked out, will the price be more expensive when the Locksmith turns up? Is there any hidden costs depending on which lock I have?
No, there is no hidden costs. If you are quoted a price to open your door over the phone, the price will be the same when the Locksmith completes the job. The only extra cost is if the cylinder has to be drilled, which is only an extra $30-$40 depending on the type of cylinder. But 90% of the time we can always gain entry without having to drill the cylinder.
Can I make all my locks work off the one key?
In most cases YES you can! Depending on the brand and type of lock it is. But usually we can key alike all your locks to the one key so you do not get confused with different keys working in different locks.
Do you sell deadlocks?
Absolutely! We sell all the best, secure and fire rates deadlocks for your home and safety.
I have broken my key in my lock what should I do?
Not to worry? All Day Locksmiths can assist you by removing the broken key with their skill, unique tools and key extractors. We can remove the key and the lock will still be working the same as it was before.
My key is hard to turn and the lock is sticking and jamming up can All Day Locksmiths fix this?
We certainly can. We can find what the problem is and fix it straight away in most cases.
What are restricted keys?
Restricted keys cannot be duplicated or cut unless authorised by the appropriate person. They can only be cut at the locksmith that created the system. These keys are protected by patent and stamped "do not copy" it is illegal for it to be cut elsewhere. Restricted keys are high security & pick resistant nature.
SEE OUR MASTER KEY AND RESTRICTED KEY SYSTEMS PAGE
What is a Master Key System?
A Master Key System allows different groups or individual key holders to gain access to all or specifically designated areas of a building.
Please send me your questions and I will answer them here on the website.
Locking Systems Available
• COMMERCIAL LOCKING: Get the right security solution for your business or commercial space
• DIGITAL LOCKING: A digital lock is any kind of lock that is operated without a key
• MASTER KEY LOCKING: This is a group of locks that are designed to be opened by a specific individual key or keys
• PEDESTAL LOCKING: This type of locking system is suitable for all types of wooden office furniture
• SAFES: Need a Safe? We can help supply and install; the demand for good quality Safes is growing
• SNAPPED OR BROKEN KEYS: We can normally be at your door with in 30 minutes!
• EMERGENCY SERVICE: Need a locksmith FAST? Call NOW! - 0413 006 707
• DDA COMPLIANT HARDWARE: Disability and Aged Care Locksmith Services
We use only the best quality products from reputable suppliers:-
• PHONE 1300 255 329 •
Expertise, Quality Products and Competitive Rates
All Day Locksmiths Sydney
A Division of Lock Man Sam Pty Ltd
ABN 65 164822670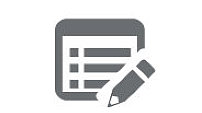 CONTACT US

PH: 1300 255 329
Like Us On Facebook