24 Hour Emergency Locksmith Service
EMERGENCY - BREAK IN - LOST OR STOLEN KEYS
Telephone - 1300 255 329
At All Day Locksmiths we believe there should be no safer place than your home, place of business or any premises that are owned or occupied by you. Your family and staff need to feel and be safe at all times.
An emergence to some people can be as simple as locking keys in the home, shop or business premises, to others an emergency could be a break-in that has left doors or windows smashed. Maybe an accident with keys has happened. Jammed locks and broken keys can cause people to be come very concerned. Natural disaster, like, storms, flooding or fire may have happened.
Regardless to the circumstances whether it is an emergency or not! All Day Locksmiths is able to offer you FAST reliable and affordable 24 hour emergency security assessments and general locksmith services for your premises.
Our family owned and operated business primarily focuses on the provision of security solutions for Commercial- Shopfront- Warehouse - Residential - House - Apartment or Strata properties in Sydney.
All Day Locksmiths are here to help anytime day or night. Whether you locked yourself in or out of your home or business, lost your keys, or need help to secure premises after a burglary.
Call All Day Locksmiths
We will get you out of trouble in no time! You can call our 24 hours emergency service number
1300 255 329 24 hours a day!
Our experienced team provide a reliable, quick, competitively priced and professional service 24 hours a day 7 days a week to the entire Sydney area offering you a high degree of quality workmanship and friendliness we only ever send your qualified tradesman, professional locksmiths who are highly trained in all aspects of lock smithing and security and YES! we can assist you in forcible entry of locked out premises. Our 24 hour emergency support vehicles ALWAYS on call for your peace of mind and convenience.
We can also advise you on maintaining the security of your property and ensure your lock problems are solved.
Mobile Locksmith Services
Our 24 mobile locksmith service can assist with:
Locked yourself out - Locked yourself in - Lost or had keys stolen keys
Key or keys broken off in the lock
Burgalary! Securing your premises after a break in - burglary or an accident
We can upgrade your current security
Urgent rekeying required (Need to lock someone out of home or business)
We can replace or change your locks in a hurry when needed
Our mobile service and our service in general is very extensive and designed to help and bring you the peace of mind you deserve.
Locking Systems Available
• COMMERCIAL LOCKING: Get the right security solution for your business or commercial space
• DIGITAL LOCKING: A digital lock is any kind of lock that is operated without a key
• MASTER KEY LOCKING: This is a group of locks that are designed to be opened by a specific individual key or keys
• PEDESTAL LOCKING: This type of locking system is suitable for all types of wooden office furniture
• SAFES: Need a Safe? We can help supply and install; the demand for good quality Safes is growing
• SNAPPED OR BROKEN KEYS: We can normally be at your door with in 30 minutes!
• EMERGENCY SERVICE: Need a locksmith FAST? Call NOW! - 1300 255 329
• DDA COMPLIANT HARDWARE: Disability and Aged Care Locksmith Services
Call All Day Locksmiths 0413 006 707 today for a free survey or quote
We use only the best quality products from reputable suppliers:-
• PHONE 1300 255 329 •
Expertise, Quality Products and Competitive Rates
All Day Locksmiths Sydney
A Division of Lock Man Sam Pty Ltd
ABN 65 164822670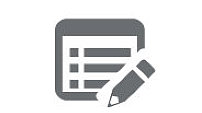 CONTACT US

PH: 1300 255 329
Like Us On Facebook