Domestic Locks
Residential Locks - Repaired or Replaced
Telephone - 1300 255 329
Residential lock solutions
All Day Locksmiths offers a complete range of residential lock solutions tailored to suit your individual requirements.
We can advise on cost effective solutions and provide no obligation free quotations. We supply, fit and repair home locks as well as make keys to fit your locks.
For your convenience, most locks can be re-keyed so one key works all locks, reducing the amount of keys you have.
All Day Locksmiths only use top of the line products and guaranteed to get the job done quickly and efficiently then leave you with peace of mind in the thought that you can feel secure day and night.
Has somebody ever kicked your door in? You do not always have to replace the door in this situation. Adding a door damage cover plate hides the damaged area & also strengthens the doorannd lock.
If you ever encounter a break in, contact All Day Locksmiths for a free quote.
Services
Repair, replace and maintenance of most residential locks.
Install new, modern or classic locks, and security profile systems.
Rekey new barrels to your existing keys.
Key cutting-best for worn out, damaged or lost keys.
New keys from the lock barrels from your current door locks.
Residential Services
All Day Locksmiths carry or have available from our suppliers a huge variety of door knob locks, dead bolt locks and lock sets in stock that are compatible with all types of residential doors.
Using companies like Yale Locks, Lockwood, Union, Jackson and many more. Our services include, re- key, repair, sell and install all types of locks including door knob locks, deadbolt locks, lever handle locks.
MAKE NOTE OF OUR MOBILE NUMBER 1300 255 329 and hide it somewhere outside you premises as one day you might need our services.
Locked Out - Emergency lockout service for all residential locks, including door knob locks, dead bolt locks, high security locks, jimmy proof locks and Locks with multi-user functions, magnetic door locks and more. WE WILL GET YOU IN!
Our residential services include
• Expert 24 hour seven days a week emergency lock out service
• Rekeys
• Lock repairs and replacements
• Snapped and jammed keys
• Deadlocks
• Deadlatches
• Deadbolts
• Screen door locks
• Sliding door locks
• Bedroom door locks
• Window locks
• Cupboard locks
• Filing cabinet locks
• Security steel grille door locks
• Deadlocks for gates
• Knobsets and leversets
• Mortice locks
• Glass door locks
• Garage door locks
• Door handles
• Door closers
• Door chains
• Door hinges
• Door viewers (peep holes)
• Bolt locks and floor bolts
• Door stoppers and door holders
• Key boxes
• Key safes
• Restricted key systems, which require authorisation to order additional keys
• Install Domestic safes
• Padlocks
• Combination padlocks
BE SAFE!
Locking Systems Available
• COMMERCIAL LOCKING: Get the right security solution for your business or commercial space
• DIGITAL LOCKING: A digital lock is any kind of lock that is operated without a key
• MASTER KEY LOCKING: This is a group of locks that are designed to be opened by a specific individual key or keys
• PEDESTAL LOCKING: This type of locking system is suitable for all types of wooden office furniture
• SAFES: Need a Safe? We can help supply and install; the demand for good quality Safes is growing
• SNAPPED OR BROKEN KEYS: We can normally be at your door with in 30 minutes!
• EMERGENCY SERVICE: Need a locksmith FAST? Call NOW! - 1300 255 329
• DDA COMPLIANT HARDWARE: Disability and Aged Care Locksmith Services
Call All Day Locksmiths 1300 255 329 today for a free survey or quote
We use only the best quality products from reputable suppliers:-
• PHONE 1300 255 329 •
Expertise, Quality Products and Competitive Rates
All Day Locksmiths Sydney
A Division of Lock Man Sam Pty Ltd
ABN 65 164822670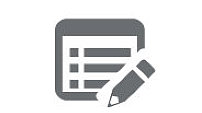 CONTACT US

PH: 1300 255 329
Like Us On Facebook