Accessible & Disabled Plate Furniture & Door Hardware
Disabled (DDA) Compliant Door Hardware
Telephone - 1300 255 329
DDA Compliance door handle and locks - Keys Snapped Door Locks
When and if you break a key in a lock in the firstly instance, do not be too concerned or panic! We are disability and aged care Locksmiths
Door Handle to be considered Disability Compliant
There are a wide variety of designer door products that are compliant with fire and disability rating regulations in Australia. All Day Locksmiths are able to supply a very good selection of these types of locking systems.
The Act form the Federal Disability Discrimination (D.D.A.) provides that for a door handle to be considered disability compliant:
• Lever handles must have a maximum distance 35-45mm from the inside of the handle to the face of the door
• Must have a minimum 20mm return
Fire Rated & Complaint Locks
Fire Rated Locks
It is to be noted that ALL EXIT DOORS to a building are a critical part of the fire and safety infrastructure and as such by law there are very specific locking requirements required for those exits and doors.
In the past, fire or exit doors were looked upon solely for use as emergency Escapes or Fire Exits, however today that idea has been changed. Exit Doors are now used for all kinds of emergency, not just for fire emergencies.
Thus, all Exit Doors must comply with multiple codes and requirements. Including DDA / Disabled Compliance).
Locks that are to be used on Exit Doors, Fire Doors, travel and Path Doors are governed by Building Codes of Australia (BCA) and in just about every these doors need to be identified by an illuminated green "EXIT" sign above.
Exit Safety
Exit safety is paramount however Personal Safety comes FIRST. This includes not only in fire situations, but all types of emergency situations. Like fires, gas leaks, toxic chemical spills, personal safety, and even bomb threats. Security can only be upgraded after personal safety. The BCA code specifically states that personal safety takes precedence over security.
With an exit strategy all Locks must be compliant the use of deadlocks, multiple locks, locking bolts, padlocks or pad bolt type fittings, are all considered dangerous, and are not permitted to be used.
The authorities that need to be consider are The Local Council - Building and Fire Inspectors - Fire Brigade, are the most common. The regulation can be very complex, as there are a number of legal and grey area with the compliance.
Changing locks
A Master key system We can offer you some alternative lock types you might consider a Master key system Where a one key opens all locks.
Access Control System This is a very effective way to control who enters your premises.
A Digital Locking System A Digital Lock, in very simple terms a digital lock is any kind of lock that is operated without a key or keys. With these alternative locking systems you wold never have to be concern again about broken, snapped or lost keys!
Call All Day Locksmiths 1300 255 329 today for a free survey or quote
Locking Systems Available
• COMMERCIAL LOCKING: Get the right security solution for your business or commercial space
• DIGITAL LOCKING: A digital lock is any kind of lock that is operated without a key
• MASTER KEY LOCKING: This is a group of locks that are designed to be opened by a specific individual key or keys
• PEDESTAL LOCKING: This type of locking system is suitable for all types of wooden office furniture
• SAFES: Need a Safe? We can help supply and install; the demand for good quality Safes is growing
• SNAPPED OR BROKEN KEYS: We can normally be at your door with in 30 minutes!
• EMERGENCY SERVICE: Need a locksmith FAST? Call NOW! - 1300 255 329
• DDA COMPLIANT HARDWARE: Disability and Aged Care Locksmith Services
• PHONE 1300 255 329 •
Expertise, Quality Products and Competitive Rates
All Day Locksmiths Sydney
A Division of Lock Man Sam Pty Ltd
ABN 65 164822670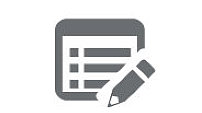 CONTACT US

PH: 1300 255 329
Like Us On Facebook