Digital Locking Systems
DIGITAL LOCKING
Telephone - 1300 255 329
What is a Digital Lock?
Great question? In very simple terms a digital lock is any kind of lock that is operated without a key or keys and they have been on the market and readily available for some time. Digital locks come in a number of different digital technologies and some with hybrid options that can include a key as a backup.
While it has been business that has taken to the digital locks, residential use is becoming more popular. Some domestic users are already using the newer system in the form of front door locking operated by a four-digit combination to gain entry into their homes.
Installing a Digital Lock to your Front Door
Lost, stolen or broken keys can always create an issue, this is elevated with Push Button access door locks. These are locks with a four digit code combinations that are able to be reset directly on the door handle. Instead of using a key or keys to open a deadbolt style lock that could be protecting the home, in the case of a digital lock the correct combination of entered numbers opens the deadlock instead.
Remote signal locks
This type of lock is very similar to the keyless entry systems that are often used for motor cars, in which an automated receiver is built into the door and an electronic signal can be sent from a base remote to open the deadbolt or other locks.
The digital lock technology is not unlike the locks employed by a those used in apartment blocks and businesses houses where a visitor can be given entry via button or buzzed inside the apartment of office.
Why should we use Digital Lock?
One very good reason is you can lose keys but cannot lose a fingerprint. Most locksmith would prefer that everyone retains keys to open doors, because they generate an income form the call outs to people business and homes to solve key issues, keeping the locksmith in business from the constantly rekeying or changing locks.
Once keys have been removed from the equation, we have nothing to lose misplace. The only issue with Digital locking is that some people just might forget the digital code! It is also possible if one is using a remote control to misplace the remote? However it is somewhat difficult to misplace a finger! So those using a biometric lock or finger print will get the door opened.
Other features
A lock out feature - Keep in mind that a push button lock can be set up so that anyone who tries the combination a number of times without success sets off an alarm or is locked out from another attempt. Of course that is designed to keep the burglars those unwanted trying a variety of combinations to gain access to your property.
Using digital finger print technology you can include the fingerprint of a person that you need to give short term access or house keeper or give the lawn moving man side gate access only. Then when required you can remove that person or persons form the memory of a biometric system. You can also set the finger print system up to allow day time or night time access or particular time they can have access.
Helpful for a disabled person
This digital technology can be set up to allow home cares to entre or those in wheel chairs easier access. The technology is fantastic for those with sight issues or are blind, one finger access. Remote access locks can be set up to allow only a few seconds or minutes for a person to entre. Giving time for the elderly or people using walking machines.
Locking Systems Available
• COMMERCIAL LOCKING: Get the right security solution for your business or commercial space
• DIGITAL LOCKING: A digital lock is any kind of lock that is operated without a key
• MASTER KEY LOCKING: This is a group of locks that are designed to be opened by a specific individual key or keys
• PEDESTAL LOCKING: This type of locking system is suitable for all types of wooden office furniture
• SAFES: Need a Safe? We can help supply and install; the demand for good quality Safes is growing
• SNAPPED OR BROKEN KEYS: We can normally be at your door with in 30 minutes!
• EMERGENCY SERVICE: Need a locksmith FAST? Call NOW! - 1300 255 329
• DDA COMPLIANT HARDWARE: Disability and Aged Care Locksmith Services
Call All Day Locksmiths 1300 255 329 today for a free survey or quote
We use only the best quality products from reputable suppliers:-
• PHONE 1300 255 329 •
Expertise, Quality Products and Competitive Rates
All Day Locksmiths Sydney
A Division of Lock Man Sam Pty Ltd
ABN 65 164822670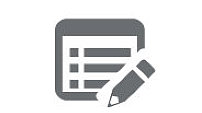 CONTACT US

PH: 1300 255 329
Like Us On Facebook