Commercial Locks
Repaired or Replaced
Telephone - 1300 255 329
All COMMERCIAL LOCKS - Fitted - Replaced- Repaired
It is important to have the right security solution
For your business or commercial space and to have a locksmith company you can depend on if things go wrong.
All Day Locksmiths Sydney is able to repair, replace, install or remove, anything that is related to your business office, shop, commercial premises and warehouse or storage facility. Our professional locksmiths are able to call, service all your lock smith requirements 24 hour a day 7 days a week.
Your Commercial premises need to have locks and alarms checked regularly. Your business security is of the utmost importance. Employees leave, locks need to be changed and keys replaced, or in the case of security coded locks, codes need to be changed and updated. Lock wear over time and require servicing or new locks installed, alarm sensors and batteries need to be checked to insure they are working to a high standard.
Master Key Systems
All Day Locksmiths Sydney install and repair master key systems. Master Key Systems are highly sort after as they work well in buildings that have more than one room or multiple rooms. A master key systems simplifies gaining access to open multiple rooms with a single key.
READ MORE ABOUT MASTER KEY SYSTEMS
Alarm Installations
It is recognised that the best method for those businesses wishing to avoid theft is by installing an alarm system. Alarms do a number of things; they alert authorities, they alert those passing by, they frighten the thieves and can alert you via your mobile of home phone that you have a potential break in. The installation of an alarm system will prevent theft and add much needed security in your place of business.
Digital Locks
A digital lock is basically, any kind of lock that is operated without a key. You can find a number of different digital technologies on the market and they are gaining popularity and there are hybrid options that include a key as a backup.
Many businesses are already using digital locks these days as they are safer, more convenient the codes can be changed and they cannot be pick. Then the issue of keys is no longer a concern.
READ MORE ABOUT DIGITAL LOCKS
Access Control
Commercial Access Control Systems are one of the most effective ways to control those who you wish to enter or not enter a room or building.
Security access control systems can do more than just control who can and cannot enter a building. You can also see when they entered or exited, observing movement of all employees and visitors, including restricting entry during specific times.
If you want to have access on all doors, then you might want to have absolute key control. All Day Locksmiths are able to complete that job for you.
READ MORE ACCESS CONTROL
Filing Cabinets - Drawer Locks
Where important documents and files need to be protected. Draw and filing cabinets locks are essential. Protected documents need to be placed into a SAFE. it is so easy to turn a key when you leave your desk or office. Keep unwanted eyes or hands away from you important files.
All Day Locksmiths offer a wide range of commercial products as well as master key systems and disabled access solutions.
Our commercial services include:
• Expert 24 hour emergency lock out service
• Office door locks
• Mortice locks
• Commercial grade door closers
• Plate furniture
• Door handles
• Fire door locks
• Glass door locks
• Commercial grade heavy duty leversets
• Floor springs / in-ground door closers & glass door closers
• Restricted key systems, which require authorisation to copy additional keys
• Meter locks for power / service industry & fire department access - NMB padlocks (for electrical boxes) Digital locks
• Mechanical access systems include push button locks

• Lockwood digital locks provide keyless entry, where the combination can be changed touch screen deadlocks
• Padlocks
• Combination padlocks
• Cupboard locks
• Filing cabinet locks
• Key boxes
• Key safes
• Key cabinets
• Install commercial safes
• Door hinges
• Commercial grade entrance sets
• Gates and Windows Locks
• Garage Locks
• Deadlocks for Gates
• Access Control Systems
• Electric Strikes
• Panic and Exit Devices
Locking Systems Available
• COMMERCIAL LOCKING: Get the right security solution for your business or commercial space
• DIGITAL LOCKING: A digital lock is any kind of lock that is operated without a key
• MASTER KEY LOCKING: This is a group of locks that are designed to be opened by a specific individual key or keys
• PEDESTAL LOCKING: This type of locking system is suitable for all types of wooden office furniture
• SAFES: Need a Safe? We can help supply and install; the demand for good quality Safes is growing
• SNAPPED OR BROKEN KEYS: We can normally be at your door with in 30 minutes!
• EMERGENCY SERVICE: Need a locksmith FAST? Call NOW! - 1300 255 329
• DDA COMPLIANT HARDWARE: Disability and Aged Care Locksmith Services
Call All Day Locksmiths 1300 255 329 today for a free survey or quote
We use only the best quality products from reputable suppliers:-
• PHONE 1300 255 329 •
Expertise, Quality Products and Competitive Rates
All Day Locksmiths Sydney
A Division of Lock Man Sam Pty Ltd
ABN 65 164822670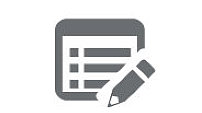 CONTACT US

PH: 1300 255 329
Like Us On Facebook