Burglarised
The Most Widespread Crime Committed in Australia
Telephone - 1300 255 329
Most thieves start by looking for money
That is followed by jewellery, then electronic equipment like laptop computers, mobile phones and televisions. Then other items like such as firearms and your car keys, even when home keep them is a safer place other than on the kitchen bench as burglars will steal a vehicle if the opportunity presents itself.
They look for items that can carry and move on quickly or sell onto unsuspecting punters looking for a cheap item.
Australians are becoming more aware of this crime with many believing their home or business could be burgled in time.
You can do things that will help Some this type of invasion on your property
Has somebody ever kicked your door in? You do not always have to replace the door in this situation. Adding a door damage cover plate hides the damaged area & also strengthens the doorannd lock.
If you ever encounter a break in, contact All Day Locksmiths for a free quote.
Start by installing an alarm
Installing a monitored security alarm is very sensible as they have a proven effect! An alarm will combat thieves. Firstly they can be seen from the street and when activated make a noise attracting people to look and at the say time telling the thief to move on or to be caught.
Spare keys
Leaving the spare keys outside is a BIG mistake burglars know where to look they know all the hiding spots, plus if they are going to burglarise your premises they could be watching you place the keys under the front door mat, or on the window ledge and they will lift the plant pot on the porch to see if the key is there. Some people drop a spare key in the letterbox or meter box. PLEASE! Don't do any of these things!
It is a better idea to drop a spare key into a neighbour or at a friend home.
We would also recommend to get a key SAFE installed. They can only be opened with a 4 digit combination & can easily be changed to new combinations. We would usually install it in a discreet place, secured to the brick wall.
Change your security habits
The time is NOW to get into the habit of locking up and doing it all the time. Make a conscious effort to get started and once you do it will become a part of you nor normal routine. Lock windows and doors every time you leave the premises and while you're at home keep the screen doors locked.
You might also like to do some of the following;
* Have locks fitted to all your windows, regardless to how small or high they are.
* Install double keyed deadlocks on all your external doors. In this way you make it harder for the thieves as they are only able to leave by the way they got in and difficult to take the bigger items like televisions.
* You could also install patio bolts on sliding doors, which is very common weak spot.
As mentioned above - "While you're at home keep the screen doors locked" Insure you have good quality, lockable screen doors they help place a patrician between you and anyone who comes to the front door.
Outside - Side and back gates
Be sure your side and back gates are always locked! Thieves gain very easy access to your property when these gates are not locked. As back or side gates are out of sight, you cannot be watching them all the time. Don not give thief's access to you yard as you also give them access to valuable tools you might have stored in a shed or work shop.
So they can not only steel your tools but use these same tools to break into your premises. You also need to be sure that the door between your house and garage remain locked and do not leave equipment on out the front of the premises unattended, thieves just walk up and take them and they could be gone in seconds!
Sensor lighting and movement-activation
Electricity prices are going through the roof, but it is important to keep your premises well lit. So installing sensor lighting makes sense, they only come on when activated by those passing with in the sensor beam. A thief might approach and once the light is active they will move away and visit someone else.
Keep the premises tidy
When a property is left untidy it attracts thief's! So keep lawns, trees and shrubs trimmed, especially those planted in front or close to windows and doors. Do not provide thieves or intruders with cover or protection that provides them an opportunity to gain entry into your premises.
Holiday time
Do not advertise the fact that you are out or away or on holiday regardless if you are away for just a day or for some weeks. If is best to try and keep your premises looking like there is activity and as much as possible. Do not go online and tell the world you away, and that your home will be empty!!! Social media is a wonderful thing but not for this type of broadcast.
Advertising property
Advertising to everyone in you street you have just made a new purchase or purchases is not a good idea. Most of us keep this sort of thing to ourselves. However when you unpack the goods, many of us do simple place the boxes out for collection - BAD IDEA!
Advertising to everyone, the passing traffic and thieves you have a new TV or computer. Do not advertise your property outside of you premises, cut up cardboard boxes into pieces to place them in the recycle bin.
Make a list
Yes! Make a list of all your valuable items, if a time comes and you are burgled a list of all your valuables will help you identify all that was stolen. Taking photos is also a great idea and do not leave out the antiques, jewellery and ad new items as soon as they enter your presses. Keeping receipts of all your purchases will assist with insurance claims.
Insurance
Building, countenance and personal item insurance is essential, continue to keep updating your positions with your insurer and make sure all your insurance is up to date and that you are insured for the correct amounts to cover the replacement cost of your contents at today's prices.Those insuring property offer lower premiums to those that continue to show the property is locked and security protected.
Now is the time!
Never before has securing your personal valuables against fire and or theft been more important.
Whether it be priceless jewellery or valuables, office computer back-up tapes or important documents or just domestic deeds and wills contained in the home, All Day Locksmiths can supply you with a safe especially designed to meet your needs.
We are also committed to providing extra services such as safe maintenance, keypad & lock replacements as well as safe delivery, relocations and removal. We assure you of guaranteed prompt service with total satisfaction on completion.
All Day Locksmiths supply & install safes for your home, office or business. We have a wide range of new safes that we sell at competitive prices. We sell digital safes, key safes, fire resistant safes, hand gun & ammunition safes, cash deposit safes & key cabinet safes.
Locking Systems Available
• COMMERCIAL LOCKING: Get the right security solution for your business or commercial space
• DIGITAL LOCKING: A digital lock is any kind of lock that is operated without a key
• MASTER KEY LOCKING: This is a group of locks that are designed to be opened by a specific individual key or keys
• PEDESTAL LOCKING: This type of locking system is suitable for all types of wooden office furniture
• SAFES: Need a Safe? We can help supply and install; the demand for good quality Safes is growing
• SNAPPED OR BROKEN KEYS: We can normally be at your door with in 30 minutes!
• EMERGENCY SERVICE: Need a locksmith FAST? Call NOW! - 1300 255 329
• DDA COMPLIANT HARDWARE: Disability and Aged Care Locksmith Services
Call All Day Locksmiths 1300 255 329 today for a free survey or quote
We use only the best quality products from reputable suppliers:-
• PHONE 1300 255 329 •
Expertise, Quality Products and Competitive Rates
All Day Locksmiths Sydney
A Division of Lock Man Sam Pty Ltd
ABN 65 164822670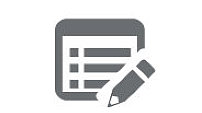 CONTACT US

PH: 1300 255 329
Like Us On Facebook