Botany Locksmith
Guarantee to beat any competitor's price in the Botany area
Telephone - 1300 255 329
We offer EMERGENCY 24 hour 7 days a week call outs and LOCKED OUT service
Been Robbed? Door Smashed? Locks Broken? Lost Keys?
All Day Locksmiths Sydney servicing Botany. We are prompt and reliable company working day and night throughout the Northern and Eastern Suburbs of Sydney.
While it is our full intention to offer only the best quality Locksmithing Services and Products in Botany. All Day Locksmith's Botany also stands by our policy of offering fast and efficient service while using only the very best locksmith products.
All Day Locksmiths are a family owned and operated business providing professional mobile Locksmithing services in the Eastern Suburbs, including 24 hour 7 days a week emergency call outs.
Enjoying time away from home with friends and family is an Aussie tradition and sometimes, IT HAPPENS! While having a great time, keys have been stolen, lost or you just can't find them, or maybe they are Locked in the home unit or business?
All Day Locksmiths can be with you FAST! There seems to be so many people who have lost or had keys and stolen in Botany, but try not to worry too much. Call 1300 255 329 and we will have a professional locksmith at your door as quick as we can to help.
Spare keys
it is NEVER a good idea leaving the spare keys to the house or business outside! It is BIG MISTAKE burglars know where to look they know all the hiding spots, plus if they are going to burglarise your premises they could be watching you place the keys under the front door mat, or on the window ledge and they will lift the plant pot on the porch to see if the key is there. Some people drop a spare key in the letterbox or meter box. PLEASE! DO NOT do any of these things!
It is a better idea to drop a spare key into a family member, neighbour or at a friend home.
Keep in mind that everyone is looking for the best price in Botany!
Not all locksmiths are the same... The people in the Botany area are known as being the best price hunters in Sydney, and this is a good thing however some unscrupulous locksmiths do take advantage. All Day locksmiths Botany is fully licensed, bonded and insured, all our work is fully guaranteed and warranties apply on products and labour.
Change your security habits
The time is now to get into the habit of locking up in Botany and doing it all the time. It is so easy to grab a bag and head out and forget to lock the door. Be sure to check you have your keys and if going to the beach carry a small water resistance bag with you that you might slip into you costume when swimming.
DO NOT, like some, hide keys in the sand and toss the towel on top, this is called the "I know where they are syndrome!" Before you leave home lock windows and doors every time you leave the premises and while you are at home keep the screen doors locked. Try to make a conscious effort, get started and once you do it will become a part of your normal routine.
Now is the time!
Never before has securing your personal valuables against fire and or theft been more important in Botany.
Whether it be priceless jewellery or valuables, office computer back-up tapes or important documents or just domestic deeds and wills contained in the home, All Day Locksmiths can supply you with a safe especially designed to meet your needs.
We are also committed to providing extra services such as safe maintenance, keypad & lock replacements as well as safe delivery, relocations and removal. We assure you of guaranteed prompt service with total satisfaction on completion.
All Day Locksmiths supply & install safes for your home, office or business. We have a wide range of new safes that we sell at competitive prices. We sell digital safes, key safes, fire resistant safes, hand gun & ammunition safes, cash deposit safes & key cabinet safes.
Other Services
Locksmithing, locksmith services includes the installation of deadlocks, deadlatches, deadbolts, knobsets, leversets, digital locks, safes, cupboard locks, floor bolts, sliding door locks, glass door locks, handles, door furniture, broken garage locks, and window locks. We are able to supply and install restricted master key systems, all types of security locks and lock accessories for all types of businesses including strata and residential clients.
Locksmiths Botany can handle any type of residential and commercial lock and key work, we can duplicate keys and assist you when original keys are lost or stolen.
DO NOT be inconvenienced or go through stress when you are unable to access your home or office because of a key or locking issue.
All of Locksmiths Botany work is backed by our warranties and we only settle for our customer's complete satisfaction.
Our business has an established local clientele including all types of merchants and private customers. We deal with Real Estate Agents, Strata managers and Schools to mention a few.
For Prompt Professional Service and Reliability Please call 1300 255 329
Locking Systems Available
• COMMERCIAL LOCKING: Get the right security solution for your business or commercial space
• DIGITAL LOCKING: A digital lock is any kind of lock that is operated without a key
• MASTER KEY LOCKING: This is a group of locks that are designed to be opened by a specific individual key or keys
• PEDESTAL LOCKING: This type of locking system is suitable for all types of wooden office furniture
• SAFES: Need a Safe? We can help supply and install; the demand for good quality Safes is growing
• SNAPPED OR BROKEN KEYS: We can normally be at your door with in 30 minutes!
• EMERGENCY SERVICE: Need a locksmith FAST? Call NOW! - 1300 255 329
• DDA COMPLIANT HARDWARE: Disability and Aged Care Locksmith Services
Call All Day Locksmiths Botany 1300 255 329 today for a free survey or quote
We use only the best quality products from reputable suppliers:-
• PHONE 1300 255 329 •
Expertise, Quality Products and Competitive Rates
All Day Locksmiths Sydney
A Division of Lock Man Sam Pty Ltd
ABN 65 164822670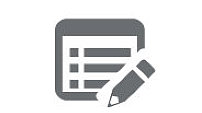 CONTACT US

PH: 1300 255 329
Like Us On Facebook