Areas Covered by All Day Locksmiths Sydney
Providing Quality Lock Smithing Services and Products in Sydney
Telephone - 1300 255 329 TODAY!
We offer EMERGENCY 24 hour 7 days a week call outs and LOCKED OUT service
All Day Locksmiths Mobile Service - Locksmithing services in the Eastern Suburbs of Sydney.
All Day Locksmiths are based in the heart of the Eastern Suburbs of Sydney which makes it very convenient for us to get to you quickly and we do it without fuss!
We are available seven (7) days a week twenty four (24) hours a day. Please feel comfortable to call 1300 255 329 and we will be ready for you.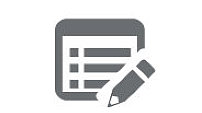 CONTACT US

PH: 1300 255 329
Like Us On Facebook