About Us
All Day Locksmiths Sydney
Telephone - 1300 255 329
All Day Locksmiths are highly skilled locksmiths and installers of locks and security locking systems within the metropolitan area of Sydney.
We will always complete the job and can guarantee our customers are always satisfied with our service. We specialise in upgrading your security and complete 24/7 emergency call outs.
We will be there to assist you in no time! Any lock or key issue you encounter, we will fix it!
All Day Locksmiths can help with product selection, installation and delivery. We are also able to show you how to use your locking equipment and we can personalise and fine tune your existing locking systems.
The All Day Locksmiths team have top notch lock smithing skills, experience, knowledge and only uses the latest and most modern technology to help with all your requirements when it comes to working in your home of office. Contact Sam today 0413 006 707.
Products and Services
All Day Locksmiths complete tasks for residential or commercial situations, we are available on a call out on demand basis in most cases for all or any locked out or emergency or miscellaneous requirement.
We supply, install and fit both domestic and commercial locking devices including fire and standard door locking and work with safes and restricted key systems and use only the top lock supliers, such as Kaba, Lockwood, Carbine, ADI Lockwise, Lock Focus, Guardall, Abus, Whitco, Legge and many more.
Payment and Delivery
Contact 1300 255 329basically anytime day or night for prompt, professional service, installation, help with a locked out situation or lock smithing advice.
All Day Locksmiths remain up to date with all the modern innovations in lock smithing technology so they are experts in just about every type of lock installation. He is committed to the highest standards in customer service, this means you will always be treated in a courteous and friendly manner no matter what your problem is and payment details are always advised upfront.
Locking Systems Available
• COMMERCIAL LOCKING: Get the right security solution for your business or commercial space
• DIGITAL LOCKING: A digital lock is any kind of lock that is operated without a key
• MASTER KEY LOCKING: This is a group of locks that are designed to be opened by a specific individual key or keys
• PEDESTAL LOCKING: This type of locking system is suitable for all types of wooden office furniture
• SAFES: Need a Safe? We can help supply and install; the demand for good quality Safes is growing
• SNAPPED OR BROKEN KEYS: We can normally be at your door with in 30 minutes!
• EMERGENCY SERVICE: Need a locksmith FAST? Call NOW! - 1300 255 329
• DDA COMPLIANT HARDWARE: Disability and Aged Care Locksmith Services
We use only the best quality products from reputable suppliers:-
• PHONE 1300 255 329 •
Expertise, Quality Products and Competitive Rates
All Day Locksmiths Sydney
A Division of Lock Man Sam Pty Ltd
ABN 65 164822670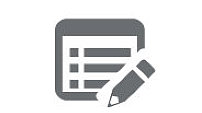 CONTACT US

PH: 1300 255 329
Like Us On Facebook